Olivas Adobe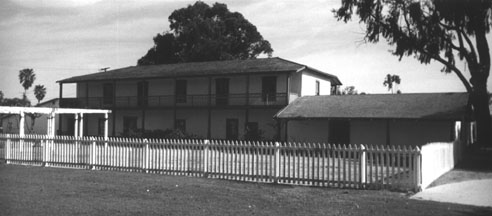 The history of the Olivas Adobe begins in a time when California was ruled by the Spanish Crown and the culture and customs were Spanish.




Raymundo Olivas proudly headed a rancho bustling with ranch hands, visitors, farm animals, and an astonishing 22 children.




Despite the constant activity, Olivas was known as a gracious and generous host, always welcoming guests to a variety of festivities. Fiestas were held to celebrate the annual cattle roundup, the births and marriages of his children, wedding anniversaries, and the many Catholic holy days.




Today, Olivas Adobe Historic Park is still a center of celebration and activity. Its volunteer staff plans many events to invite the community to share in a piece of Ventura County's history. Families can come to hear live music, tour the scenic grounds, or even see an old-time silent movie.




The fully-restored buildings and landscaping of the Olivas Adobe remind us all of a gentler, simpler time. Located at 4200 Olivas Park Drive, Ventura. For information phone 644-4346.




CLICK HERE for HOME page.